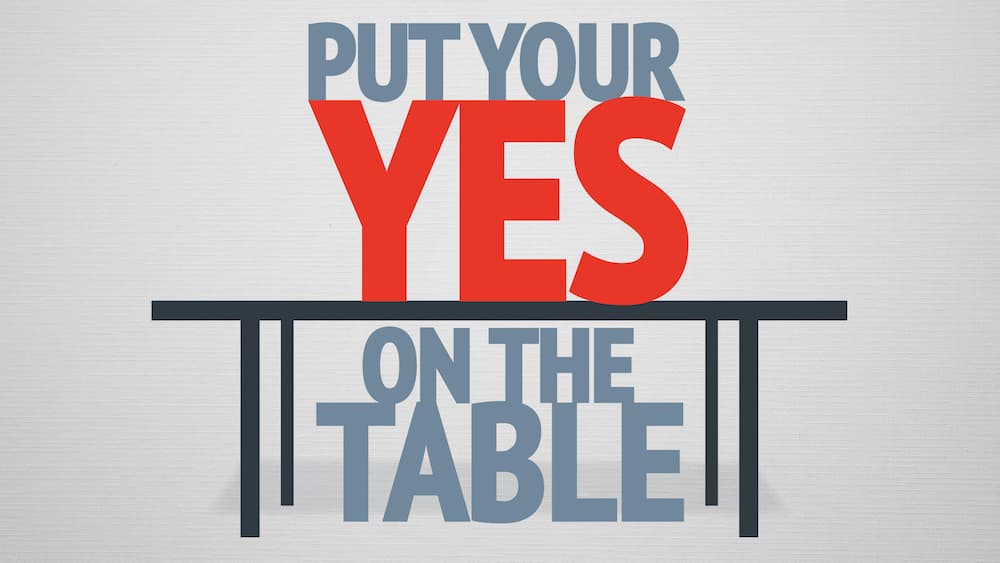 We can find so many reasons to say "No". You might be in rebellion against God. You might not think you have what it takes. Maybe you're not seeing the results you wanted to see and you are weary. Or maybe you feel like a failure and you've been disqualified. In this series, we are learning how our lives can be radically transformed when we put our "Yes" on the table with God.
---
Ready to Dig Deeper?
Check out Pastor Gary's site at garycombs.org for full transcripts of the message and a searchable database of sermons, blog posts and One Year Bible devotions by date and scripture.